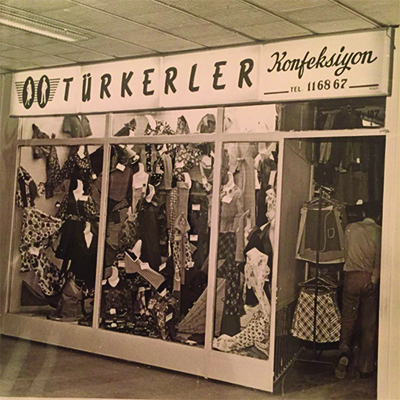 Türkerler Family has taken its first step into trade with the textile industry and has been operating since 1989 under the title of Selen Giyim ve Tekstil San. Tic. Ltd. Şti

It has achieved to be one of the leading companies in the sector by continuously increasing its success rate in manufacturing women's clothing with its modern and high-quality structure and 29 years of experience.
Selen Giyim, which manufactures model assortments under the segments of classic, modern, sports and evening dress with its visionary design team, appeals to its customers with the wide range of products that suit every age, size and style.
Selen Giyim, which manufactures its products with 40 computer-aided special devices, 50 electronic and 10 mechanic machinery in a 1500 m² area, has a monthly production capacity of 15000 pieces with its 150 employees that are acknowledged experts in their own field.
Selen Giyim, which has a widespread dealer network throughout the country and has become one of the most preferred brands with its planned and systematic works, is currently aiming to make its mark and establish a market presence by exporting its own brand to foreign markets.
Despite the ever-changing and challenging competition conditions, the company continues its activities with its service concept without compromising on quality.
Selen Giyim ve Tekstil San. Tic. Ltd. Şti.
Web : www.selengiyim.com
Tel : +90 312 287 10 10 (pbx)
Address: Mevlana Blv. Konya Yolu Üzeri No: 196 Balgat / Çankaya – ANKARA / TURKEY
Fixed-Line Gsm : +90 533 762 29 99